2019 VIPF FEATURED POETS * MUSICIAN * ARTIST
Meet The Featured Poets of the 12th Annual Rio Grande Valley International Poetry Festival!!
(Apr. 25—28)!!
Mexico City
(2019 VIPF FEATURED POET)
Edna Ochoa is a poet, writer, translator and theater director. She grew up in Mexico City, Mexico. Ochoa is the author of three poetry collections: Fugaces/Flashes,published by ALJA Ediciones, 2018, Respiración de raíces, published by La Tinta de Alcatraz, 1993, and Sombra para espejos, published by H. Ayuntamiento de Toluca, 1989. She has also written others books: Jirones de ayer, (Plaza y Valdes 2012), El método efectivo y otras obras breves, (Sediento 2011), Ruinas, (Ediciones Luzbel, 1987), and La cerca circular, (SEI, 1986). Her translations to Spanish include Zoot Suit by Luis Valdez (Arte Público Press, 2004), The Frog and His Friends Save Humanity by Víctor Villaseñor (Piñata Books Press, 2005), and The Magic of Mariachi by Steven P. Schneider (Wings Press, 2016). She obtained her Ph. D at University of Houston. Currently, Edna Ochoa is an associate professor of Spanish in the Department of Literatures and Cultural Studies at The University of Texas Rio Grande Valley. She teaches Creative Writing and Theater, Latin American and Latino/a Literature. Ochoa writes in her native language, Spanish. The topics that predominate in her poetry are those that focus on women, immigration, colonialism, and family.
Minnesota | Florida | Mexico | Cuba
(2019 VIPF FEATURED POET)
jo reyes-boitel is a poet, playwright, and essayist. A novice hand percussionist, jo is also a rabid music listener and former music researcher. Texas transplant by way of Minnesota | Florida | Mexico | Cuba.
Recent and forthcoming publications include Scalawag Journal, Windward Review, La Voz de Esperanza, Chachalaca Review, Borderlands, The Americas Review, and Your Impossible Voice.
Jo recently presented a working performance piece, this body, with W-I-P (Work in Progress) at Jump-Start Performance Company. Her directorial and writing debut of Nahual presented at Palo Alto Community College in celebration of World Theater Day. Jo was the recipient of the Alfredo Cisneros Del Moral Foundation Award, granted by Sandra Cisneros, a long time ago.
You can find jo leading community-based writing workshops with Gemini Ink or co-curating This City Is A Poem, which highlights local and regional poets and provides daily writing prompts daily as part of National Poetry Month festivities.
Her new book, Michael + Josephine, a novel in verse, reimagines St. Michael the Archangel as a queer woman who begins a love relationship with Josephine, a disaster relief worker.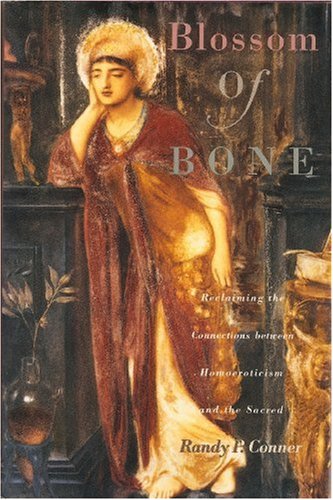 Chicago
(2019 VIPF FEATURED SPEAKER)
Randy P. Conner, PhD (Humanities: Philosophy & Religion), is a writer and educator. He has published four books: Blossom of Bone; the Encyclopedia of Queer Myth, Symbol, and Spirit and Queering Creole Spiritual Traditions (with David Hatfield Sparks, and the Encyclopedia also with Mariah Sparks, with a foreword by Gloria Anzaldua), and The Pagan Heart of the West, as well as essays in Gloria's and AnaLouise Keating's This Bridge We Call Home and elsewhere. He has taught at the University of Texas, Austin Community College, the University of California at Berkeley, CIIS in San Francisco, and Moraine Valley Community College. Randy was one of Gloria's closest friends and writing companions for 30 years and has written several articles on her work. His visit is sponsored by UTRGV's Center for Mexican American Studies and co-sponsored by VIPF.
Harlingen, TX
(2019 VIPF FEATURED MUSICIAN)
Madman Fashions is an acoustic solo project by Harlingen Texas native Tina Marie Nicol. With a 90's alt influence and cryptic lyricism, Madman Fashions brings back a classic style of songwriting with a soulful delivery.
Guanajuato, Mexico/Harlingen, TX
(2019 VIPF FEATURED ARTIST)
Mario Godinez "El Mago" was born in Leon Guanajuato MX, but has been living in the Valley for more than 20 years. Godinez graduated from Harlingen High School South, where his art teacher encouraged him to pursue art. He then went on to receive his BFA from the University of Texas Pan American in 2008 and became a high school art teacher himself. For the past 11 years he has taught and inspired many students. Godinez lives and works in his hometown of Harlingen where he aims to inspire young artists to make their own contribution to the world. Pre-columbian art, pop art, and the surrealist movement have influenced his work heavily. Inspiration is also brought by his everyday monsters such as stress, anxiety, depression, insecurity, and nervousness. Using art as a therapeutic weapon, Godinez creates to defeat his modern day monsters. Along the way he hopes to inspire many people with his creativity and continue to positively influence his students into becoming the best artisans they can be.